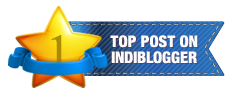 Sita lay in the hospital bed, softly caressing her flat womb and watching the evening fade into unholy darkness. Tomorrow they would reap out her fragile daughter and she would do it without flinching; she would do it to please her husband and his family for she no longer had the will to fight.
The disgrace, the hatred, the burden of raising a daughter would kill her from within and she would not dishonour her husband by bearing him the hated thing. That night she dreamt of little girls, their shoulders slackened, their faces bruised and their clothes bloodied as they helplessly stretched out their hands asking her to protect them from horrors unknown to her.
The next day, they killed her child but all that mattered was the smile on his lips, the approval in his eyes at her fearless deed and the lost acceptance radiating from his face as she slowly emerged from unconsciousness, still haunted by dreams of screaming little girls she couldn't
save.